Play Station Network 15 EUR DE
This product is for DE only,Play Station Network cards allow to add some value to your virtual wallet safe and easy.This card adds 15 EUR to your PSN account.It is in Stock now and welcome to order on Cidikeys.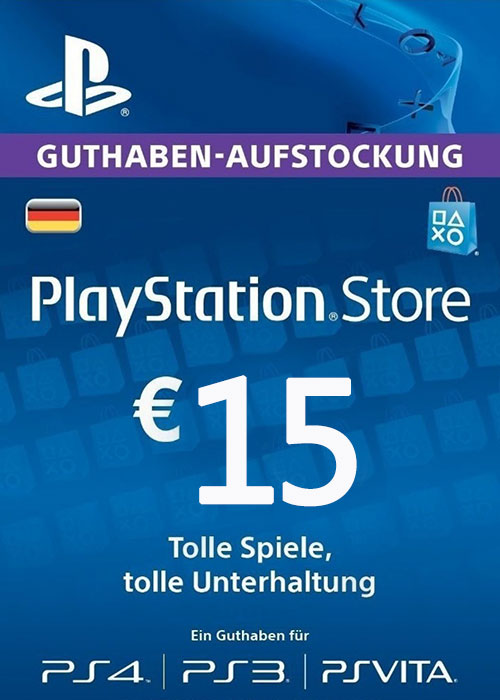 Platform:


Region:

Product Description
NOTE: This code will only work on German PSN accounts.
This code can add 15 EUR to your PSN wallet account. Easily add funds to your PlayStation Network wallet without the need for a credit card.
PlayStation Network Cards are a great way to add credit easily to your PlayStation Network wallet. PlayStation Network card is a protected code consisting of 12 marks which gives money to your accounts' virtual wallet. PSN cards allow to buy games, movies, bonuses and even songs safe and fast.
With all of the great content available, PlayStation Network cards make a great gift for family or friends.